Cold Ginger (Chicken) Sauce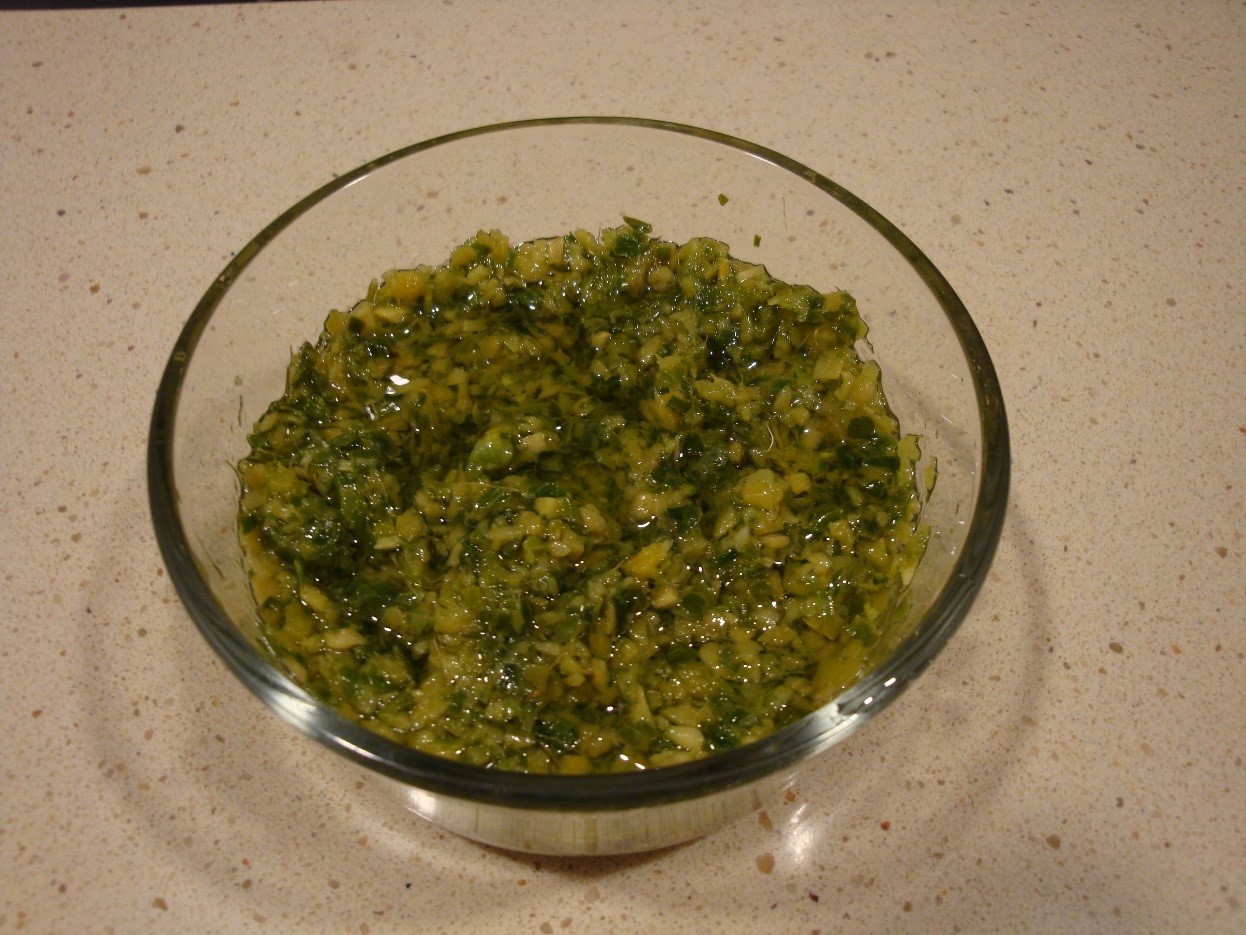 This recipe is strictly the ginger topping that is mostly used on chicken (cold ginger chicken) but can also be used on top of fish or meat.
Finely chop the ginger and onions. Or you may want to use a food blender due to the fibrous nature of the ginger. Place the finished product in a bowl and add salt.
Please exercise caution in this next step. Pour the oil in a small pot and place on the stove at high heat. When the oil has reached its maximum temperature, move pot to a safe area with a lot of space. Using large spoon with a long handle, slowly scoop the ginger-onion mix into the oil. There will be an eruption with the oil when this happens. Don't get burned. Stir, cool, then refrigerate.